WELCOME TO THE HOME OF
TREMONT HISTORY PROJECT
Photo: Valleyview Housing Estates ca. 1941
Tremont History Project Presents:
HISTORIC TREMONT CHURCH TOUR SERIES – FALL 2023
Saturday, 10/14, 3:00pm
St. Theodosius Orthodox Cathedral
733 Starkweather Ave.
Parking on site/on street
Saturday, 10/21, 12:00pm
Zion Church
2716 W. 14th St.
Parking on street
Saturday, 10/28, 12:00pm
Pilgrim Church
2592 W. 14th St.
Parking on street
Saturday, 11/4, 2:00pm
Annunciation Greek Orthodox Church
2187 W. 14th St.
Parking on site
Join us this Fall as we visit a selection of Tremont's historic churches.
Admission is free, registration is recommended.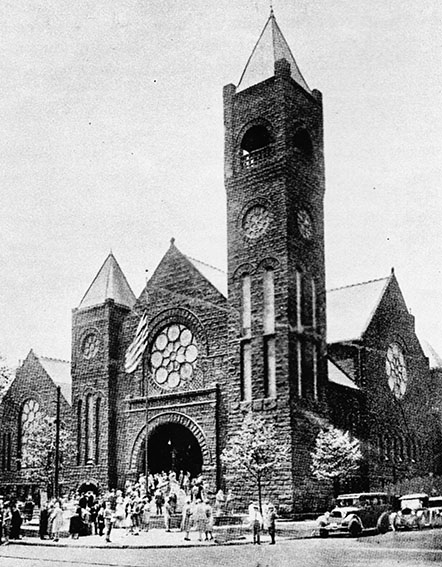 Ambition, innovation, determination, resilience, civic engagement, cultural and economic diversity, a pluralistic, livable urban village. The rich and fascinating history of the Tremont community is at once the story of an incredibly distinctive place more authentic and unique than any fiction, while also a genuine microcosm of the American experience. Here, the history is timeless, and it is everywhere.
This site contains seven sections, beginning with "Tremont in Time": a brief history of Tremont—or, as it was referred to at various points in time, "University Heights," "Lincoln Heights," "The South Side" and (finally) "Tremont." We hope you enjoy the site and that you will contact us with comments, stories, and suggestions—and hopefully will also join us for one of our events or at a monthly meeting sometime soon.